Kids today are growing up with various devices. On average, parents get them smartphones when they are just ten years old. A lot of them get their devices sooner, and this also includes tablets and laptops. These technologies are widely available, and almost everyone is using them.
No matter how much parents fight it, they end up getting them for their kids.
This is not necessarily a bad thing. However, parents need to make sure that their kids are using these devices safely. Among many things, you also need to consider the earbuds your kids use to listen to music on their devices.
Best Earbuds For Kids Buying Guide
Luckily, there are earbuds specifically designed for kids. They are designed with safety in mind. These buds protect their ears with limited noise levels and comfortable designs that fit their ears perfectly.
But it's not only about that. Here are our top suggestions if you're looking to get some of the best earbuds for your young ones.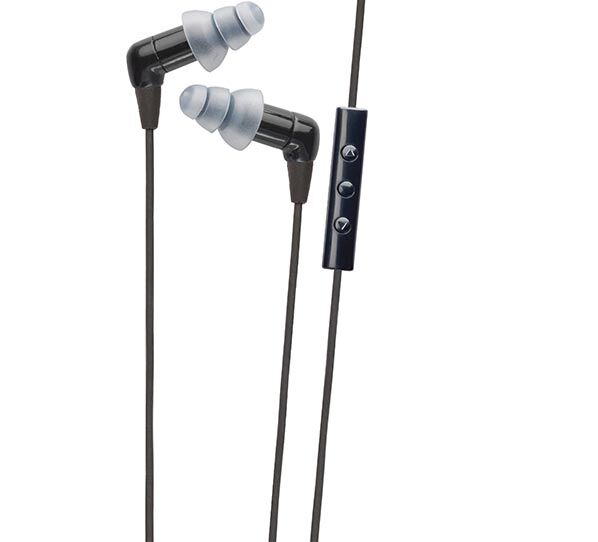 The Ety-Kids3 buds are designed with sensitive sound outputs and micro design to help with small ears. ETY-Kids3 is basically a smaller version of the Etymotic mc3 headset. Their audio drivers are 6mm, 2mm smaller, and there are no aluminum parts, just basic plastic.
They come with a pair of foam tips, silicone rubber ear tips, and a small zipper case. But the ETY-Kids3 also has a remote with three buttons and a built-in microphone. Compared to the mc3, the sound quality is almost identical, even though they are more compact.
Ety-Kids3 has a "neutral" sonic performance. This means that the buds are balanced, and there are no increased bass or midrange frequencies. This is especially important because kids' ears can be sensitive to excessive frequencies and sharp noises.
One of the most impressive features of these earphones is the noise isolation. The rubber ear tips isolate the listener completely of any surrounding noise. The buds come with two pairs of rubber tips, one for larger ears and one for smaller. Simply put, they can fit any kid perfectly.
This noise isolation also means that kids won't have to turn the volume up so that they can hear their favorite music. Ety-Kids3 passively reduces the volume output of any source by around 50%. No matter if your kid is listening to music on an iPad, iPod, or iPhone, the maximum volume is reduced by half.
There is no way to go around this feature. Kids often figure out the volume limit password on Apple devices, but with these earphones, they won't be able to turn up the volume. If they want to hear better, they can use the rubber tips which don't increase the volume, just cancel out distracting noise.
Pros
50% volume reduction
Lightweight
Compact
Cons
Only for Apple devices
Design isn't kid-friendly
Best Earbuds For Kids
The LilGadgets BestBuds product is specifically designed for kids, and the company suggests these earbuds for kids aged six and older. BestBuds have a smooth flat cable design. This makes them easy and comfortable to wear. Your kids won't get tangled up into cables and accidentally pull down the buds while listening to something.
These headsets come with three silicon tip pairs. All of them have the same design but are differently sized. This makes them ideal for all kids that are at least six years old. No matter how your kid's ears are developing, you can find a suitable silicon tip that will comfortably fit him or her.
These are not noise-cancelling buds, but the designers have made up for it by giving three different silicone tip sizes. This means that your kid can find the ideal size and maximize the cancelation of outside noise when listening to music.
These buds are very compact and light, with a long audio cable. It packs a mic and a playback remote, making it easy to use. BestBuds come with a small pouch where kids can easily store and carry accessories like the splitter or ear tips.
The splitter is a great little accessory if you have more children. It allows users to share audio and listen to music together or watch movies without any arguments. All things considered, BedBuds are well-designed earbuds for kids.
Pros
Great design for kids
Useful splitter accessory
No tangling
Cons
Not the best sound quality
No outside noise isolation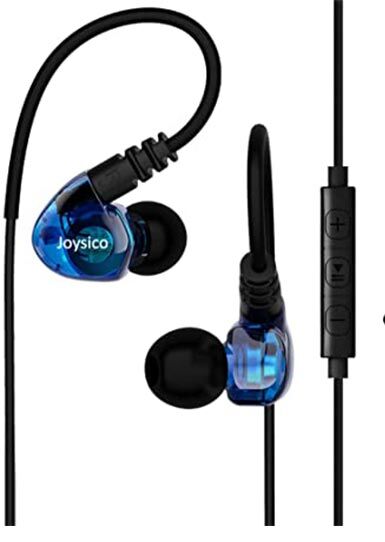 These earbuds by Joysico aren't specifically designed for kids. They are made for people with small ears but can be equally comfortable for kids. These buds aren't that compact, but they are ergonomically shaped, and their flexibility allows them to adjust when inserted into the ear.
The memory foam tips offer nice comfort and a pleasant sound. They also do a decent job isolating all the surrounding noise. Simply put, your kid won't have to turn the volume up to hear their favorite show or enjoy music.
They are designed like typical earbuds but don't need to be jammed deep into the ear canal to stand firmly. The Joysico Sport Headphones Wired are made for various sports activities, particularly running. This means that they will stand still no matter how much you are bouncing around, and this makes them great for kids with smaller ears as well.
The designers have created four sizes of soft tips to make sure that everyone can wear them comfortably. This makes them great for small kids, but also for adults who have smaller ears. The wrap-around design also ensures the buds stay on at all times.
The cable is very flexible, thin, and soft. Unlike other similar earbuds, you can wear this pair for a long time without feeling pressure or discomfort. The sound quality is decent, and it doesn't distort at high volumes. We can say that these earbuds have a bit "sharper" sound but nothing too extreme.
However, these headphones don't have a volume reduction feature. They aren't too loud when the volume is put on the max, though. Still, we wouldn't recommend them for kids under ten years old.
Pros
Comfortable memory foam tips
Ear wrap-around design
Four different soft tips
Cons
Decent sound quality
No volume reduction feature
Conclusion
All of these three options are an excellent choice for earbuds for kids. However, we believe that LilGadgets BestBuds gives the best value for money. They are specifically designed for kids, and it shows several features that are directly going to benefit the young ones.
The ETY-Kids3 offer better noise suppression, but they don't have any other advantage over BestBuds. This might sound like something you should go for, but they are almost four times more expensive than BestBuds. In the end, the Joysico earbuds make sense if you plan to share them with your kids.